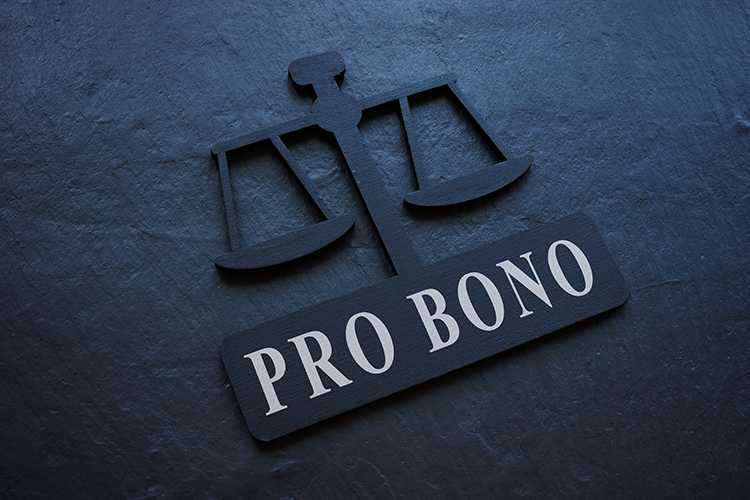 Our office typically represents clients on a contingency fee basis. This means that attorneys fees are paid only if the client's case results in a favorable outcome, usually in the form of a percentage of the amount recovered on behalf of the client. Contingency fees may make it easier for people of limited means to pursue their civil rights.
We Are Committed to Service
As a part of our commitment to public service, our office provides pro bono legal services to advance workplace rights and fairness throughout California. Pro bono cases are a way for us to promote access to legal representation, justice, and help underserved and underrepresented communities with their legal needs. Therefore we engage in select cases on a pro bono basis every year. Typically, our office will represent one or two clients each year on a pro bono basis.
Our pro bono initiative is deeply rooted in our firm's mission to bring justice to all, regardless of their financial situation. We believe in fighting for workers' rights, ensuring fair employment practices, and advocating for those whose voices are too often unheard in our legal system.
Common Types of Pro Bono Cases We Take
Under our pro bono program, we provide assistance in key areas of labor and employment law, including:
Wage & Hour Disputes: We passionately fight for workers who have been denied their rightful earnings or have fallen victim to wage theft.
Workplace Discrimination: We vehemently stand against all forms of discrimination and work diligently to safeguard the rights of those who've been unfairly treated due to their race, sex, age, religion, disability, or any other protected characteristic.
Wrongful Termination: We champion the cause of employees who've been wrongfully dismissed from their jobs in violation of employment laws or contractual terms.
Sexual Harassment: We offer robust legal support to individuals who've been subjected to sexual harassment in the workplace, helping them hold the perpetrators and negligent employers accountable.
We view our pro bono work as an investment in our community, not a charitable side project. The attorneys who work on pro bono cases are the same skilled and experienced professionals who handle our contingency-based cases, ensuring the highest level of commitment and quality service.
Find Out if Your Case Qualifies
If you believe your case qualifies for pro bono consideration please to discuss your options. Our office offers free 15-minute consultations.
Melmed Law Group was founded to exclusively focus on complex employment litigation matters on behalf of employees. Since its inception, Melmed Law Group P.C. has successfully litigated over 100 class actions throughout the entire state of California.
Mr. Melmed was selected as a a Super Lawyers Rising Star, which is an honor reserved for less than 2.5% of California lawyers. It is an honor and a privilege for our firm to be involved in this very rewarding work of seeking to obtain redress on behalf of California's workers.